Lincoln's wife, Mary Todd, was from a well-connected and moneyed Kentucky family, and was known to have extravagant taste. Responsible for refurbishing and redecorating the mansion, she was given a budget of $20,000 from Congress, a lofty sum particularly at the beginning of the Civil War.
Unfortunately her frequent trips to New York and Philadelphia to buy furniture and other amenities caused her to go $6,000 over budget. Mrs. Lincoln saw her purchases as a way for the President to gain respect, but most of the public and the press criticized her spending as an indulgence during a time of war.
Lincoln's happiest times in the White House were with his children. His friend Lamon recalled that whenever Lincoln seemed overly taxed by the burdens of office "he would call his boys to some quiet part of the house, throw himself at full length upon the floor, and abandon himself to their fun and frolic as merrily as if he had been of their own age."
The loss of his  son, Willie, in February 1862, devastated Lincoln.  Recalling Willie's funeral, a fellow Springfield lawyer Shelby M. Cullom wrote, "He [Lincoln] was at that time truly, as he appeared, a man of sorrow, acquainted with grief, possessing the power and responsibilities of a President of a great Nation, yet with quivering lips and face bedewed with tears, from personal sorrow."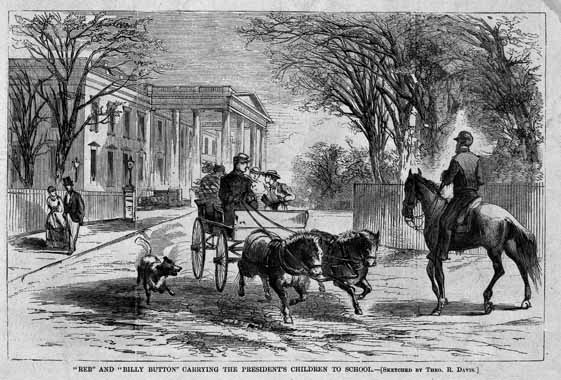 Lincoln's children leaving the White House to go to school, ca. 1863


Mary Todd Lincoln as a young girl, ca. 1835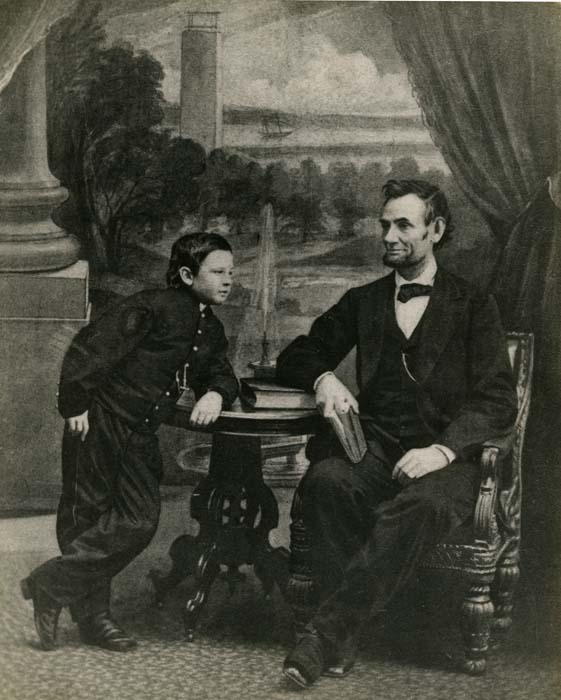 Lincoln with Tad in the White House, ca. 1863