About the Kiplinger Collection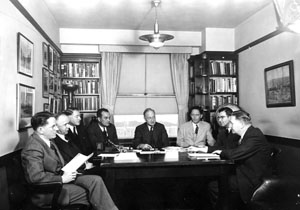 Willard Monroe Kiplinger (1891-1967), founder of the Kiplinger Washington Editors, was a journalist who moved from Ohio to Washington in 1916 and worked as a reporter covering the U.S. Treasury. Within a few years he formed his own company, the Kiplinger Washington Agency,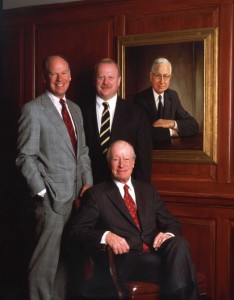 and on September 23, 1923, launched the first Kiplinger Washington letter.
The first Kiplinger Collection acquisitions were made by W.M. Kiplinger to decorate the walls of his offices at the Albee Building on 15th Street and later at the National Press Building. As the company grew, so too did the art collection. In 1950, the Kiplinger organization moved into the Editors Building, its own 10 story building, at 1729 H Street, NW.

Expansion of the collection continued under W.M. Kiplinger's son, Austin, and grandsons, Todd (deceased) and Knight, all executives of the Kiplinger Washington Editors, Inc. Together the three generations assembled an important, historically rich collection that reflects their commitment to the city of Washington.